WITH BREATHTAKING VIEWS STARTS
THE ROAD TO RELAXATION
DISCOVER TOP PLACES IN FRANCE
Mont Dore
If you want to soak up breathtaking panoramas shaped by volcanic activity, then Massif du Sancy is a beautiful part of this route – not to be missed. Located at the heart of the Auvergne Volcanoes, this unique area will not disappoint. Filled with architectural treasures, natural reserves, lakes and forests, the Massif du Sancy offers history, heritage and culture. It also spoils its visitors with varied landscapes blessed with broad valleys, striking summits and vast plateaus. Walk for miles and take in the many treasures that this stunning region has to offer.
St Nectaire
Home to the famous Saint Nectaire cheese, this part of France has much more to offer than just its culinary delights. Situated in the entrance to the Massif du Sancy, in the heart of the beautiful Couze Chambon Valley, St Nectair is bursting with historic architecture, churches, chapels and monuments. With plenty to see and lots to learn about, this interesting area is well worth a stop on your route. Make sure you spend some time enjoying the medieval and renaissance city of Besse, also known as the 'Small City of Character', home to 8 buildings that have been classified as historic monuments.
Aubusson
Aubusson is best known for its tapestries and carpets, famous across the world since the 14th century. Born out of the arrival of weavers from Flanders, who took refuge in this part of France in 1850, you can view a famous collection of Aubusson tapestries at Vallon-Pont-d'Arc – well worth a visit! Also, home to The Champ des Châtres, a fort within the town's boundaries that dates back to the Iron Age, there is no shortage of history in Aubusson. This commune is thought to date back to the Gallo-Roman period.
Oradour-sur-Glane
The village of Oradour-sur-Glane (often just referred to as Oradour) is well worth a visit – especially for any historians. Sadly, the village tells a harrowing story dating back to 1944, when the Nazis occupied France. The beautiful village was destroyed, including the massacre of its 642 inhabitants, using tear-gas and machine guns. The church was set alight resulting roaring flames that created heat that was so intense it even melted the bronze bell inside the church! The remains of Oradour were ordered to be left untouched as a memorial and museum by the then French president, Charles De Gaulle. It now resembles a ghost town with the word 'Remember' clearly displayed to greet every visitor. A new town was built nearby but the original site provides a glimpse into history.
Arnac Pompadour
Arnac Pompadour has so much to offer. Whether your love is of history, gastronomy, beautiful scenery or even the equestrian world, you'll be spoilt for choice here. The Pays de Pompadour is identified as the 'City of Horses' of the Corrèze and Limousin Regions. Situated on the borders of the Dordogne and Haute-Vienne, halfway between Brive-La-Gaillarde and Limoges, Pompadour is home to the famous Anglo-Arab breed of horse. In Pompadour you will find the National Stud and a race track (very famous in the equestrian world), where many events take place each year. If you're on the lookout for historical gems then you won't be disappointed with the Château de Pompadour, Chapelle St Blaise and his monumental painting by André Brasilier and Chartreuse de Glandier. Plenty to entice budding historians. For those who simply want to eat, drink and relax – there are many gastronomic delights to be enjoyed as well as miles of stunning walks and hikes.
Cognac
When you hear the word Congac you instantly think of the brandy and this part of France certainly offers lots for its visitors to soak up – other than the brandy! Congac covers about 75,000 hectares and is situated on the banks of the river Charente between the towns of Angoulême and Saintes. It is about 400meters southwest of Paris. Congac is said to the birthplace of the 'French way of life' so it's well worth a visit to see how its done! You can mooch along the many cobbled streets and take in the unusual architecture of this region with many buildings being built between the 15th and 18th centuries.
La Rochelle
This bustling city in western France sits on the edge of the Atlantic Ocean. This maritime city, in the Bay of Biscay, has been a hub for fishing and trade since the 12th century. Draped in some beautiful half-timber medieval houses and renaissance architecture, you can feast your eyes in every direction. It is also referred to as La Ville Blanche – the white city, due to its many bright, limestone structures. Why not explore in a more unusual way and book yourself on a guided Segway tour of the area?
La Rochefoucauld
Home to the 'Pearl of Angoumois' (a renaissance castle), La Rochefoucauld
is an old commune in the southwest of France, located in the department of Charente. Boasting a past filled with exciting historical tales and legends, this part of France has many treasures to be discovered. One of which is a classic car motor museum, which is free to visit and open 365 days a year. Well worth a look for any motor enthusiasts!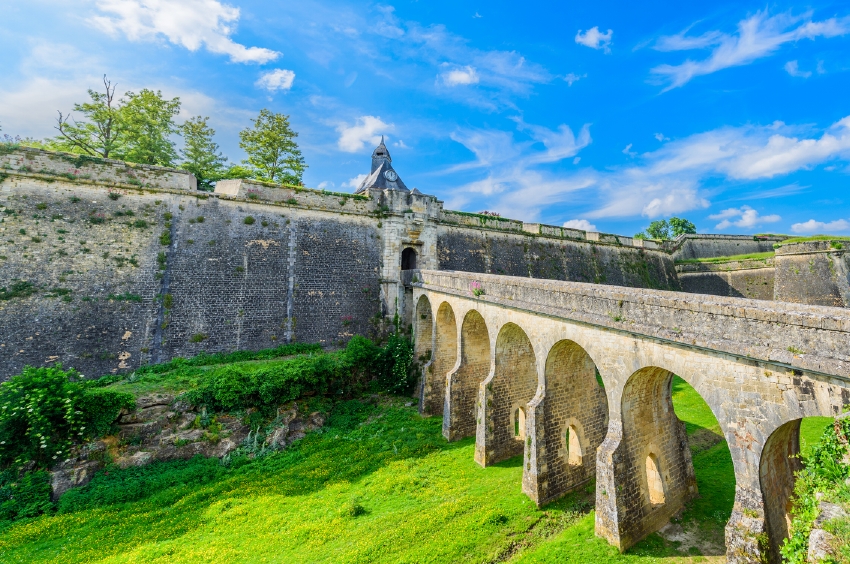 Blaye
Situated on the bank of the Estuary of the Gironde (the largest estuary in western Europe), 45km north of Bordeaux, Blaye and its region benefit from being at the heart of the vineyards of Blaye Côtes de Bordeaux. Citadelle de Blaye was created in the 17th century by a famous military architect to act as a 'walled city' to protect Bordeaux from invasions. You can visit the Citadelle de Blaye, which encompasses many shops and restaurants as well as plenty of history. You can also enjoy a river cruise if you'd like to venture off land. Blaye market takes place every Wednesday and Saturday and offers many local delights.
Bordeaux
Whilst Bordeaux is well worth a visit for its vineyards and wine, there is plenty more to do there too…. It is situated on the Garonne River, with many picturesque quays along the water's edge. It also boasts many beautiful public gardens to enjoy. For those in search of culture and history, Bordeaux is home to plenty of cathedrals, museums, galleries and antique shops. Make sure you take the time to sample the local wine and if you're in the mood to party, then the nightlife in the Saint-Pierre district is where you need to head – just not too early as they like to party late into the night this part of France!
Arcachon
Arcachon is pretty a seaside town located on the Atlantic coast in the southwest of France. Well known for its harvest of oysters, seafood lovers will be in their element here. Its 4 unique districts romantically derive their names from the 4 seasons of the year. 'The Summer City' is home to the shops, the main sandy beach and a casino housed in the 19th century Deganne Castle. 'The Winter City' is filled with extravagant 19th century villas and houses. 'The Autumn Town' is the fishing neighbourhood and 'The Spring Town' is where you'll find the Abatilles spring, Pereire beach and the buzzing Le Moulleau district. Arcachon will not disappoint!
Pyla
You've not seen sand dunes until you've visited Plya on the Atlantic coast, 65km southwest of Bordeaux. Boasting the highest sand dune in Europe, the Dune of Pilat (also called Grande Dune du Pilat) is well worth a look. The word Pilat means 'mount' in Gascon. Blessed by being situated between the ocean and the forest, this natural landscape has to be seen to be believed. The seaside town of Plya-sur-Mer is close to the dune offering lots of leisure activities for visitors.
Gouffre de Padirac
Words cannot describe the unique experience that this natural underground labyrinth of caverns provides. Head down the 103 meters below ground by lift or on foot to access the small boat that travels along the underground river. You will be amazed by the majestic galleries, wowed by the 60-meter-high stalactite and blown away by the translucent waters of Rain Lake. Nature really has created something quite incredible at Gouffre de Padirac. The site also offers restaurants, picnic areas, a playground and a gift shop, so you can make a day of your visit.
Saint-Cirq-Lapopie
The medieval town of Saint-Cirq-Lapopie is undoubtedly one of the most beautiful spots in southwest France. Home to 13 listed historic buildings there is plenty to see and learn. The town is perched on a cliff, 300 feet above the river Lot. Looking upwards towards the town from the valleys of Lot and the Célé, you can't fail to be impressed by the 'Chateaux des Anglais'- a castle that is partially overhanging the cliff, extending from under the rocky cliff face. During your visit be sure to climb the stairs to the ruins of the fort and discover one of the best views in the Lot valley, where 3 noble families built their castle in the 13th century.
Millau
Enjoy the warmth and the welcome of the south of France by visiting Millau on your route. Millau is a city with a rich historical past dating back 3000 years, as well as being home to the Millau viaduct, the first work of art of the 21st century – a structure that cannot be missed! With a selection of caves, museums, churches, castles, stunning landscapes and more all at your disposal, Millau can offer a varied visit. It is also the main centre in France for paragliding, so you could even take to the skies!
Mont Aigoual
Known as the 'City of Art & History', with over 80 classified historical buildings and 6 major museums, Mont Aigoual provides a glimpse into the authentic south of France. It is the largest city in the Gard area, located in the Cévennes National Park. On a clear day, from the highest point, you are able to see the Mediterranean Sea, the Pyrenees and the Alps – Mont Blanc in particular. What's not to love about that view! There is a bustling market on Fridays, which provides local gems such as Costières de Nîmes wines, strawberries and olive oils. Soak up all the sites, smells and gems that Mont Aigoual has to offer.
Nimes
Nîmes, a city in the Occitanie region in southern France. It is well known for being an important outpost during the Roman Empire. It is blessed with many well-preserved monuments such as a two-storey amphitheatre that dates back to around AD 70 and a three-level aqueduct. The amphitheatre is still used to host concerts and bull fights and the 2000-year-old aqueduct, Pont du Gard, is a breath-taking structure.
Castellane
The relaxing pace of Castellane makes it an ideal stop on this route. Situated at 2375 feet above sea level, it offers some spectacular views. The Roc, or the Roc of Notre-Dame, overlooks the city from 604 feet above and is a registered historical site. Home to many campsites, you'll have plenty of choice in this part of France. Don't forget your camera – this is an area that will have you trying to capture its many gems and varying scenes.
Moustiers Sainte Marie
Undoubtedly one of the most beautiful villages in France (and it has some tough competition) with its narrow streets, quaint squares, waterfall and elevated position. Famous for its pottery and ceramics trade for many centuries, the locals will want to share their masterpieces with you. Built into the side of a limestone cliff, the village benefits from an amazing pink light that glows across the village when the sun strikes the south-facing cliff on a clear day. We hope you get to experience this during your stay! A great spot for sports enthusiasts too – on land or on water.
Les Salles-sur-Verdon
Les Salles-sur-Verdon is located in the French Provence-Alpes-Côte d'Azur region. Rebuilt in a new position on Lake Salles in the early 1970s because the original village location was sacrificed for the production of electricity and disappeared under water in 1973 with inhabitants being forced from their homes. The original village became a reservoir created by the erecting of the Sainte-Croix dam. Due to its relatively new rebuild the current town mainly consists of modern architecture – it's officially the youngest village in France! The town doesn't have many inhabitants, but the locals are referred to as 'Sallois'. It is a popular tourist destination and Lac de Sainte-Croix provides a fun-filled leisure lake with beaches near the Gorges du Verdon.
Château Chambord
With its 440 rooms, 85 staircases, 365 fireplaces and 550 hectares of land, the Château Chambord is a sight to be seen. Its stunning double staircase is one of the main features of the château. It boasts many beautiful terraces overlooking the huge and perfectly maintained estate. To tempt you further the chateau houses a Michelin awarded restaurant called Le Grand Saint-Michel – it would be rude not to feast your taste buds too during your visit – but make sure you book well in advance! You can find out more by visiting the restaurant's website at www.relaisdechambord.com/en/restaurants/restaurant/
Château de Chaumont
The beautiful Château de Chaumont, once the property of Catherine de Medici is a must see on this route. As a centre for arts and nature, the château exhibits works by contemporary artists and photographers. The grounds and gardens are simply stunning, and the International Garden Festival is held at the château between April and November. You can find out more at www.domaine-chaumont.fr/en
Château de Chenonceau
Deemed as one of the most spectacular French châteaus of all time, this château has certainly undergone some changes during its history. It is also known as The Château des Dames and is thought to have been a fortified mill as well as a medieval fortress in past centuries. Being rebuilt in 1411 due to damage caused by the Hundred Years War, the château stands tall and proud once again. Stunning inside and out in all seasons, you can experience a fine dining experience here too. Learn more at www.chenonceau.com/en/
Château of Usse
This château is what fairy-tale dreams are made of…. It's said to have inspired Charles Perrault for his Sleeping Beauty fairy tale. With its pointed turrets and manicured gardens, it's simply breath-taking! Experience the magic that this special château has to offer. Positioned perfectly to overlook the river Indre and Loire, this privately-owned château is still home to Blancas family. Plan your visit at www.chateaudusse.fr/?lang=en
Paris
Paris! What can we say?…. One of the most beautiful cities in the world and certainly worth visiting on your travels. With so much to see and do… Eiffel Tower, Arc de Triomphe, Notre-Dame, Louvre Museum, Disneyland Paris and so much more. We would strongly advise leaving your camping car on the outskirts of Paris and utilising the city's efficient transport systems. Some camper-van sites offer shuttle buses into the heart of the city. As well as the main, well-known sites and attractions, Paris has a 'secret' side to it too. If your stay allows, then it's worth exploring 'Secret Paris' – guided tours can be arranged.
Dijon
When you think of Dijon, do you think mustard? Well you should as 'Dijon Mustard' originated in 1856 and is still a popular choice today! But, there's so much more to this fabulous French city. Packed with sites to see including Notre Dame De Dijon, Dijon Cathedral, Ducal Palace, Musée des Beaux-Arts de Dijon and more, the city is famous for its diverse architecture and art. Dijon hosts its International and Gastronomic Fair every autumn, which attracts over 200,000 visitors and is well worth fitting into your travel plans if you can.
Besançon
Besançon is located near the French border with Switzerland. The city is situated inside the horseshoe shaped bend in the Doubs River – for this reason the centre of Besançon is also known as 'La Boucle' – the loop of the river. You can take boat rides on the river and view the city from the water. It offers a wealth of tourist attractions including several museums. One of the museums is The Museum of Time, due to the city's watch making history. As well as this impressive museum you can also view the Besançon Cathedral, at the foot of the hill, which has a unique 70-dial astronomical clock that indicates sunrise and sunset, eclipses and tides in French ports. Make sure you make the time to visit the Cathedral! Another popular attraction is the Citadel (located on a huge rock) – a UNESCO World Heritage site. This site provides magnificent examples of seventeenth-century military architecture. As well as many museums, there is also a zoo on the Citadel.
Strasbourg
Strasbourg, located near the German border, combines many French and German influences, cultures, delicacies and traditions. It's worth knowing about the Tasty Trips Pass that you can obtain from the Tourism Alsace. This nifty pass, available for just 12 Euros at the time of writing, enables you to enjoy around 10 different tasting opportunities located in various shops around the city. You'll be given a map with your pass and you can then start to enjoy tasting local produce such as pretzels, cheeses, wines and more. When you're well fed and watered, why not visit the Notre-Dame Cathedral, wonder through Le Petite France (a beautifully picturesque part of the city, take a boat ride or explore the shops. Plenty to see and do!
Luxembourg
If you want to venture out of France, then Luxembourg is well worth a visit. Bordered by France, Belgium and Germany, Luxembourg offers an eclectic mix of opportunities. As a rural area, there are lots of outdoor activities and pursuits to be enjoyed. In many retail shops in Luxembourg-City, the value added tax (VAT) can be deducted for travellers residing outside the EC. It's a beautiful part of the world to visit in the winter months when it offers many Christmas Markets and festive events and activities.
Saint-Ètienne
This is a very popular stop for camping-car travellers. Rife with museums and attractions showing its mining and industrial heritage, Saint-Étienne has plenty to occupy visitors of all ages. The Planetarium de Saint-Étienne is worth factoring into your visit as is the Musee de la Mine, if you'd like to absorb yourself in 300 years of local mining history! The beautiful Jean-Jaurès square is surrounded by many stunning buildings including the cathedral, town hall and plenty of streets filled with shops and cafes. If you venture out of town there are many walks to be enjoyed in the green countryside.
Lyon
Lyon, overlooked by the golden statue of the Virgin Mary, who has been in position since 1852, is certainly worth building into your travel itinerary. Much of the city and its attractions can be reached on foot, or you can enjoy 'la ficelle' – the funicular, available from the Vieux-Lyon metro station. If you're feeling adventurous you can even get around on a Segway. There are plenty of guided tours available if you'd like to maximise your time in Lyon, some with food and wine tasting built into their routes. Often referred to as the 'gastronomic capital of France' its worth making some time to enjoy the local eateries and food markets.
Geneva
Fancy a change of country, then why not cross the border into Switzerland and enjoy all that Geneva has to offer? This gateway to The Alps will spoil you with its views, chocolate and not to mention its watches! Our must-see attractions in Geneva include Jet D'Eau, a breath-taking water jet that shoots 500 litres of water per second, 140 metres into the sky at 200km/hour. As the harbour's star attraction, it has to be seen to be believed. The old town in Geneva is well worth a visit too. Oozing with medieval charm, you can walk up the 157 steps to the top of St Peter's Cathedral and take in a panoramic view of the city. Your legs won't thank you, but your eyes will!
Turin
Fancy some Italian indulgence on your travels? Take yourselves over the border and into Turin… This Italian gem boasts a wealth of culture, museums, restaurants, churches, palaces, theatres, parks, opera houses, innovative food, great wine and more… So much to see and soak up. The Piazza Castello is known as the heart of the city and is flanked in beautiful architecture. It is also the place to enjoy many concerts and live events in the city. You can wonder many tree-lines boulevards in Turin, taking in the city's elegance and style.
Grenoble
Grenoble is a city situated at the foot of the French Alps – often referred to as the 'Capital of the Alps'. It is a hub for science, technology and innovation, leading the way for many other European cities. As with many French cities, Grenoble is rich in history, culture and offers a wonderful selection of cafes, museums, restaurants, parks, exhibitions and more – there's something for everyone. But what Grenoble has that many of its counterparts don't is breathtaking views of the Alps. Enjoy a bird's eye view and make sure you take a trip up in a cable car.
Monaco
Monaco, or the Principality of Monaco, is a sovereign city-state (a small independent country) located in the beautiful French Riviera, enjoying borders with France and the Mediterranean Sea. It is the world's second smallest country, beaten only by the Vatican. It is famous for the Monaco Grand Prix held each year on the challenging Circuit de Monaco. In addition to Formula One racing, Monaco's events calendar is pretty full all year round. From ballet to rally cars and festivals to the Masters tennis tournament – there's always something going on. Add to that its beautiful beaches, impressive marina filled with expensive yachts and floating gin palaces, its vibrant nightlife and exceptional restaurants – this little country is well worth a visit!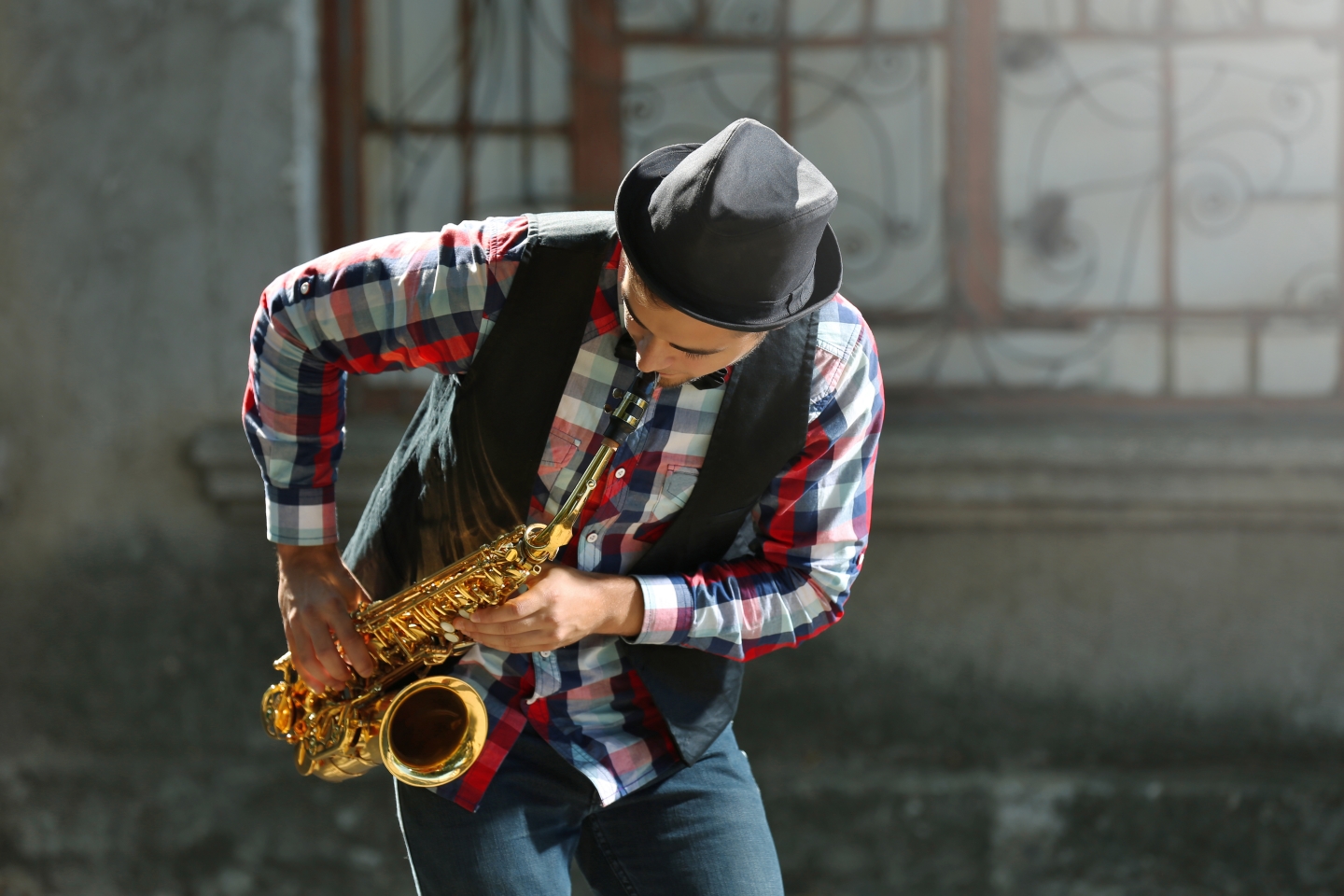 Cannes
A city known for its annual film festival when the A-list stars arrive in their droves, Cannes is a beautiful city situated between the sea and the mountains on the French Riviera. This former fisherman's village is now steeped with luxurious hotels, shops and restaurants. You'll find many of the world's most expensive brands on the shopping streets, or you can lose yourself in the various food and flower markets. You can enjoy an organised excursion to help you get the best from your stay in Cannes and its surrounding hilltop villages.
Loire Valley
The Loire Valley runs for an impressive 280 kilometres across central France, covering around 800 kilometres across the region itself. Often known as the 'Garden of France' it is one of the world's best wine regions. With an abundance of castles, towns, vineyards, markets, cathedrals and incredible restaurants along the way – you can enjoy every inch of the Loire Valley in your camping car. The valley covers the middle stretch of the Loire river – the longest river in France. Immerse yourself in some of the very best scenery and culinary delights that France has to offer and tour the Loire Valley with complete flexibility in your Camping Car.
Champagne Region
Situated in the province of Champagne in north-eastern France, I think we all know what the Champagne Region is famous for! It would seem a shame not to sample some of its delights! Nestled between Paris and Belgium, the region is very pretty and rural. A 'bubble tour' is a must if you're visiting the area – it will not only enable you to enjoy the local produce but to explore some incredibly picturesque villages too. Feast your eyes on the beautiful scenery, your ears on the pop of corks and the clink of glasses and your taste buds on some amazing Champagnes. You can enjoy all the region has to offer in just a few days but be sure to plan and book your tours and tastings in advance.
Dordogne
Blessed with wonderful surrounding of the Loire Valley and the Pyrenees Mountains, Dordogne is another French gem! The landscape is rich with vineyards and forests offering stunning views in all directions. The Lascaux caves in Montignac are well worth exploring, especially since significant recent investment has improved the visitor experience dramatically. Dordogne is another area of France that offers activities to suit all ages – choose from wine tasting, canoeing and kayaking, visits to castles and beautiful gardens, boat rides and more. It also offers a great selection of camp sites for your Camping Car!
Riquewihr
Riquewihr is in a wonderful location on the Alsace wine route in the east of France, bordering Germany. Famous for producing Riesling and many other great wines, it is also blessed with some fabulous historic architecture having avoided any serious damage in World War II. It has been named one of the most beautiful villages in France! Hardly changed since the 16th century, this medieval walled village is picturesque and romantic. With forests and mountains on the doorstep there are miles of beautiful walks to enjoy. For all you foodies, Riquewihr boasts many Michelin stared and Michelin Guide recommended restaurants including Au Trotthus, Le Grappe d'Or, D'Brendelstub, La Dime and more…